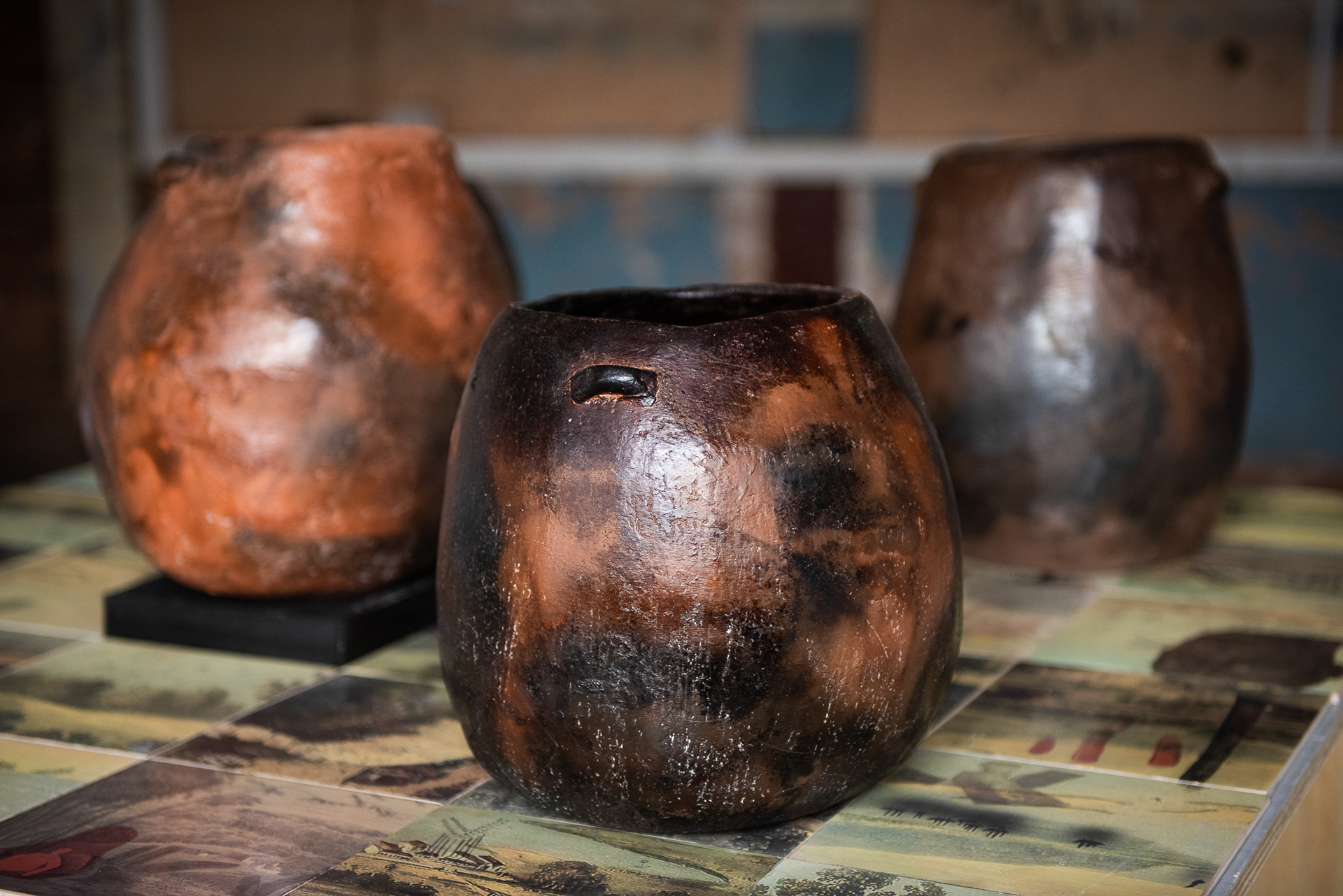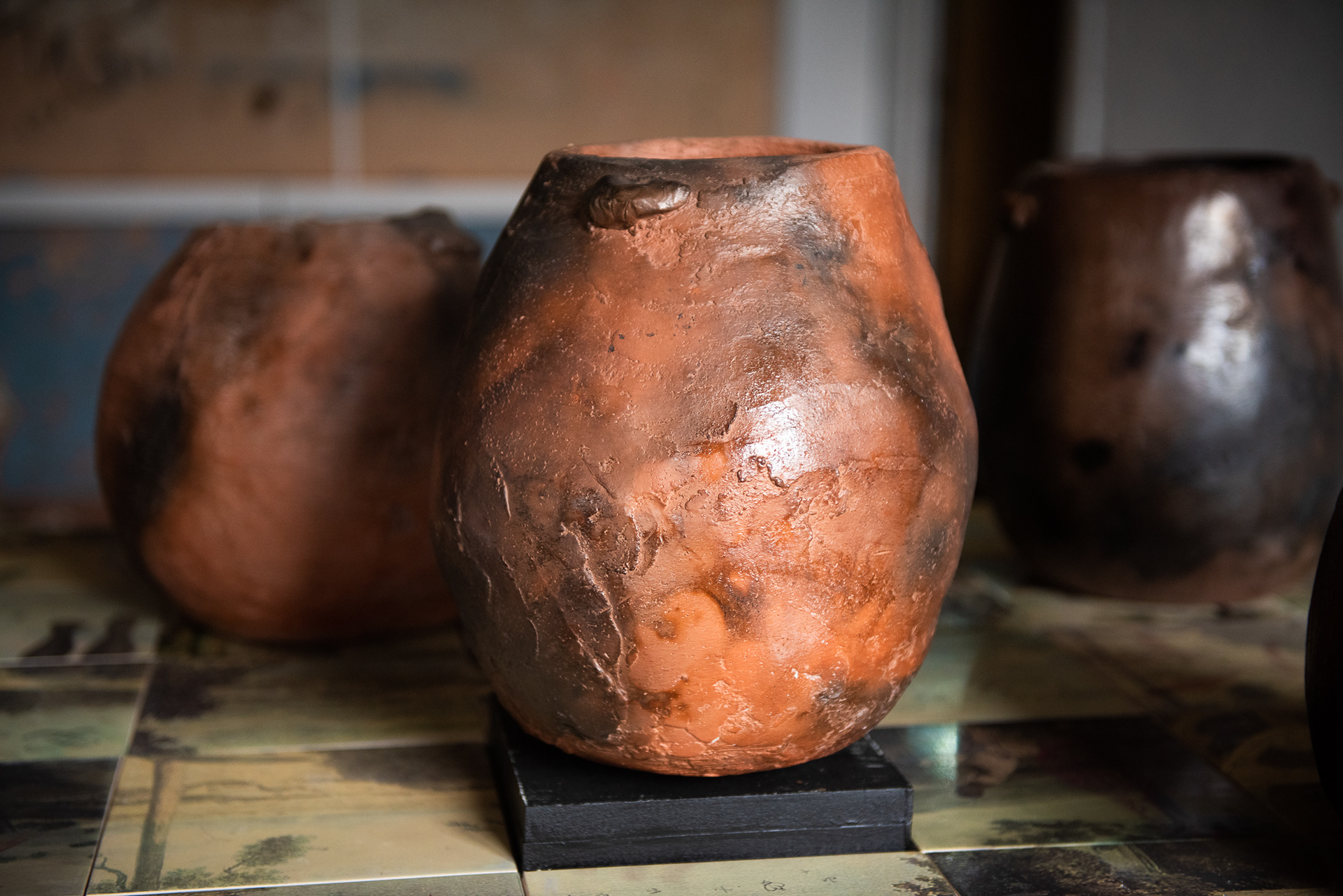 Photographs taken by Max Colson 

This work is inspired by two archival sources from the turn of the 18th century in Jamaica -  yabba pots and picturesque images. Yabba pots were independently crafted by enslaved Africans, and by their methods of making and trading were objects of agency, power and resistance. Images from James Hakewill's 1825, "A picturesque Tour of the Island of Jamaica", depict pastoral scenes with no hint of  agency, or the harsh realities of enslaved labour.
The intention of this work is not to document the past, but the present. A time when we can reflect on the legacy of the power structures that forcibly transported people into slave labour, and controlled the stories that were told, to make space for alternative empowering narratives.
The yabba is recontextualised, (rather than reproduced or appropriated), and sits in conversation with Hakewill's images.  I have disrupted Hakewill's artistic gaze, (a manifestation of power), using digital techniques, and printed them on to blank ceramic tiles, which in this context represent the mass-produced ceramic wares exported to the slave colonies. Through this process of remediation, Hakewill's original prints are being used to challenge dominant narratives and retrospectively imagine different scenes, inviting a different way of seeing through my (21st century) eye
Further links to this project
power, enslavement, ceramic production and the picturesque  https://vimeo.com/585489775
process - disrupting the picturesque   https://vimeo.com/581177195
process- making the pots.  https://vimeo.com/581145612